ABOUT ME
My name is Nasser Remy Rowhani.
I am a Qatari.
I live in Qatar.
Qatar is in the Arabian Gulf in The Middle East Near Saudi Arabia and Bahrain and the Untied Arab Emirates.
I am 13( on 2000 )
I was born on July 12, 1987
I am a programmer of 9 languages
BASIC ( Qbasic, GW-Basic, BASIC )
C/C++
VISUAL BASIC( VBScript also )
VISUAL C++
ASSEMBLY
JAVASCRIPT
API
PASCAL
--BATCH HTML CSS---
I have a wonderful family.
I Love HORROR movies and stuff. I'm just fearless in those places.
I SPECIALLY LOVE THE MOVIE Chukie's Bride


There I said everything you need to know to come and kidnap me!!
HE HE

you want my telephone number?
ok this is it:
Its a special number my father got for my birthday! Trust me it will work!

+974 999

what else do you need?

please call me now at

+974 999

Here is a picture of me sitting on my favorite chair: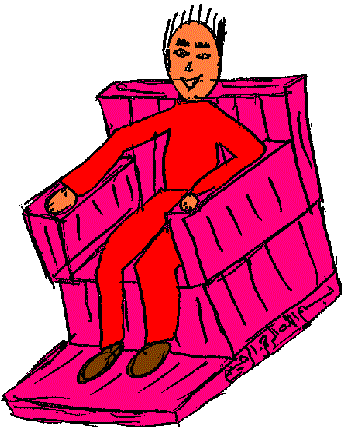 Cute eh?